Meet
Journey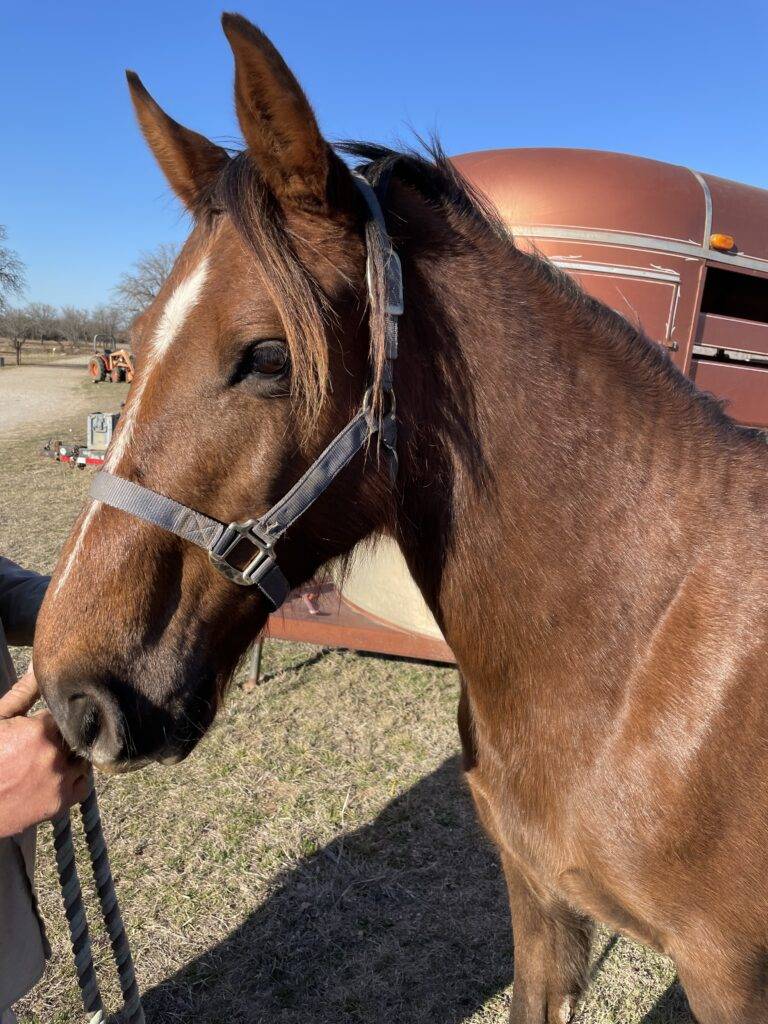 Being a Tennessee Walker, Journey was a must rescue for us. He was 8 years old and very scared when we arrived. Took us over an hour to get him to load. And when we finally unloaded him at the stable, he was shaking like a leaf.
His home life was not one of abuse, rather his former owners just could not afford to care for him. He was vowed head shy and not wanting to be around people. His body needed a lot of work. Basically, his story was more of neglect than abuse.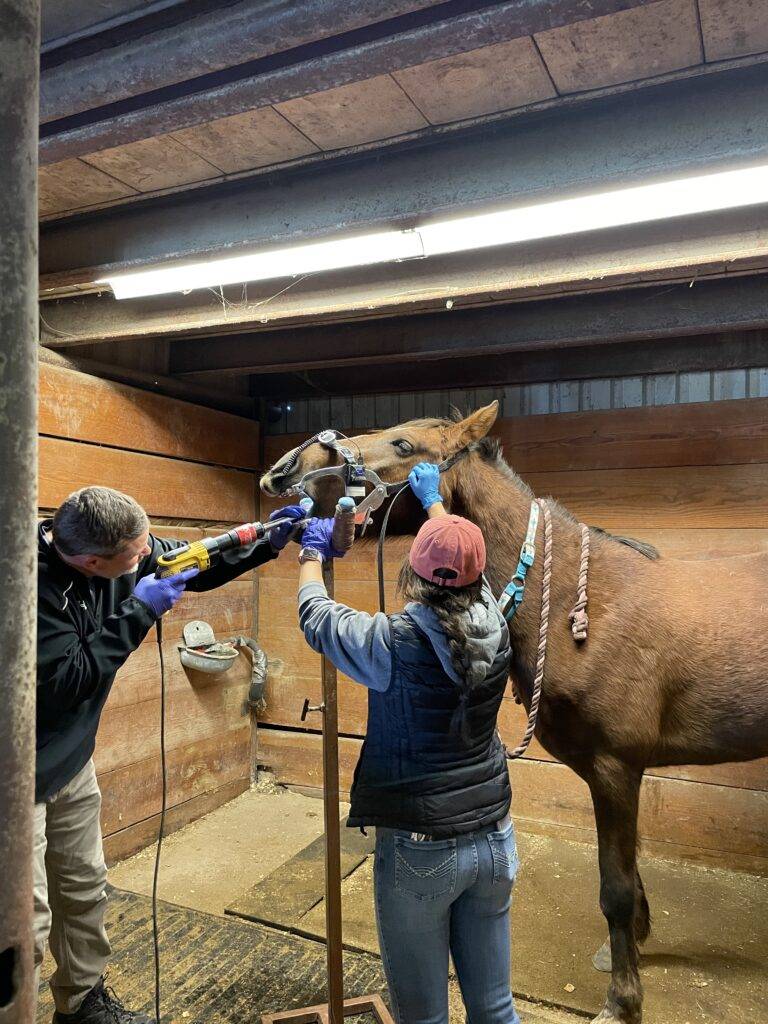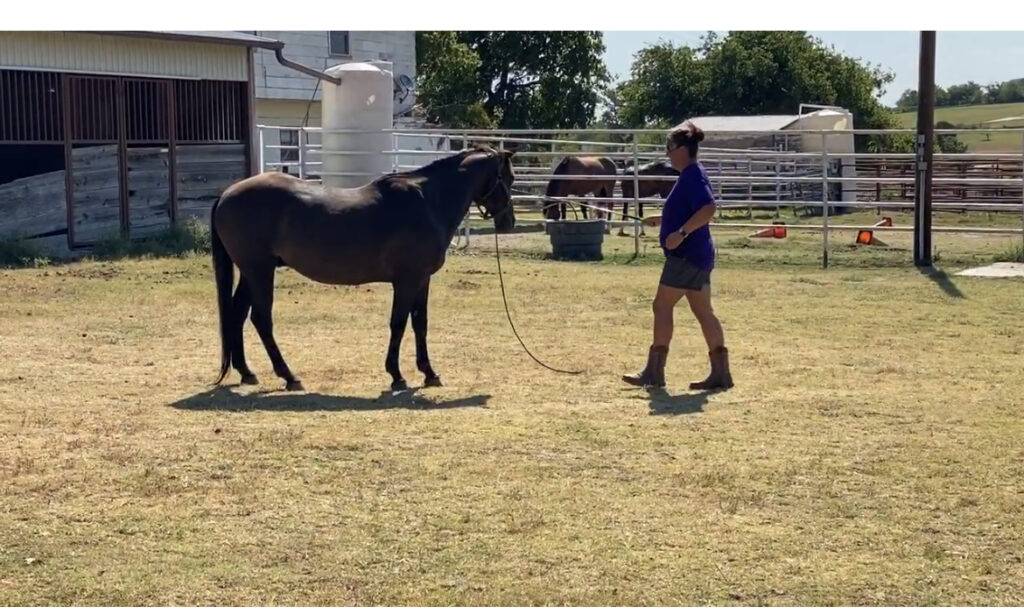 As with all our rescues, step one is a complete physical from our friends at Reata . We always keep the rescue quarantined until we can get his vaccinations and a coggins test completed. The coggins test checks for Equine Infectious Anemia (EIA) antibodies in the horse's blood.
For Journey, we also floated his teeth and gave his hoofs a much needed trim. It didn't look like his teeth had ever been floated.
Journey's work was not as extensive as normal. Someone who had seen his story on our Tik Tok feed who loved Tennessee Walkers (even had 3 currently) and wanted to be part of his rehab story. We got an application to adopt right away.
Journey's new home is in Mississippi. A full 8 hours from where he was rescued. He is doing great and his new owner and protector gives us regular updates on his progress and life at his new home.
Another success story made possible by your donations and support 🙂
Share this story with your network

Tweet