From the Onaqui mountains in Utah, to "dumped" in Texas.
Meet Smith.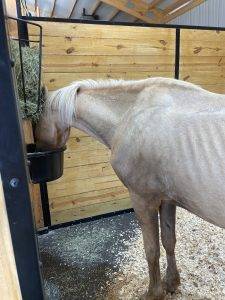 This guy arrived July 4th along with his best friend.  From his brand, we found out that he is a true wild mustang captured by the BLM. This 11 year old has some issues. As you can see, he needs lots of groceries. 
After going through medical, we found that he has a ton of sand in his system. Up to his ribs!  We believe this is the case of the weight issue. 
Smith and his buddy Wesson (ready to be named by you through donation) are both responding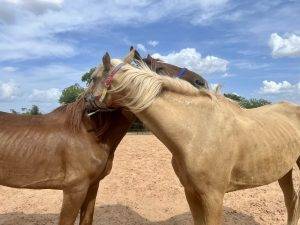 well to their treatments and showing to be gentle around several different people 
They are halter broke and working to rebuild their mustang bodies.
Want to meet Wesson his best buddy? Click Here.