One of our goals at Layla Rose Ranch is to provide education for our adopters or anyone who loves horses.
Our next clinic is….
3 Day Fundamentals Clinic April 21-23, 2023    9am – 5pm
This clinic (Based on Clinton Anderson Method) is designed to help you improve the partnership you share with your horse by teaching you how to communicate with him and be the confident leader that he needs and wants you to be.
Connie Harris is a Certified Clinician with Clinton Anderson and will cover topics such as:
What motivates your horse.
How your actions and reactions impact how your horse behaves, learns and retains what he learns.
How to wake up a lazy horse and relax a reactive one. How your emotions can impact your training.
You and your horse will learn how to execute all of the Fundamentals groundwork exercises, and most, if not all, of the riding exercises as well.
This clinic is limited to six participants to ensure that everyone receives the hands-on assistance they need in order to make progress and succeed.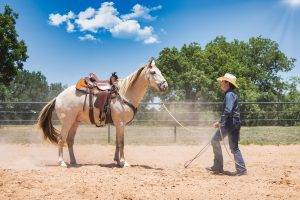 Meet the Certified Clinton Anderson Trainer for this event – Connie Harris 
This is her working with Cletus one of our horses.
FAQs
Will there be stalls available? Yes. Self Care stalls are available for $20/ day
Can I park overnight? Yes. But there are no hookups available.
Do I have to pay a deposit to Register? A non-refundable deposit of $300 is required to register.
Can I come watch the training? Yes, spectators are allowed. the Rate is $25/ day or $50 for all 3 days.
How do I register? Click Here to Register for Clinic
_________________________
Past Clinics
Our next clinic is October 1st, 2022 9am – 4pm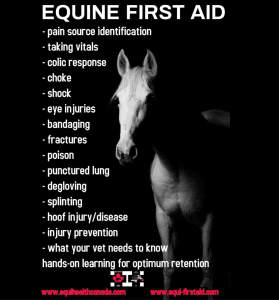 Come learn lots of new things and it's also hands on.
Remember the registration fee covers:
Class manual
Certificate of completion
Snacks and drinks
Course supplies
Lunch