From reclusive to gentle boss mare.
Meet Shelby.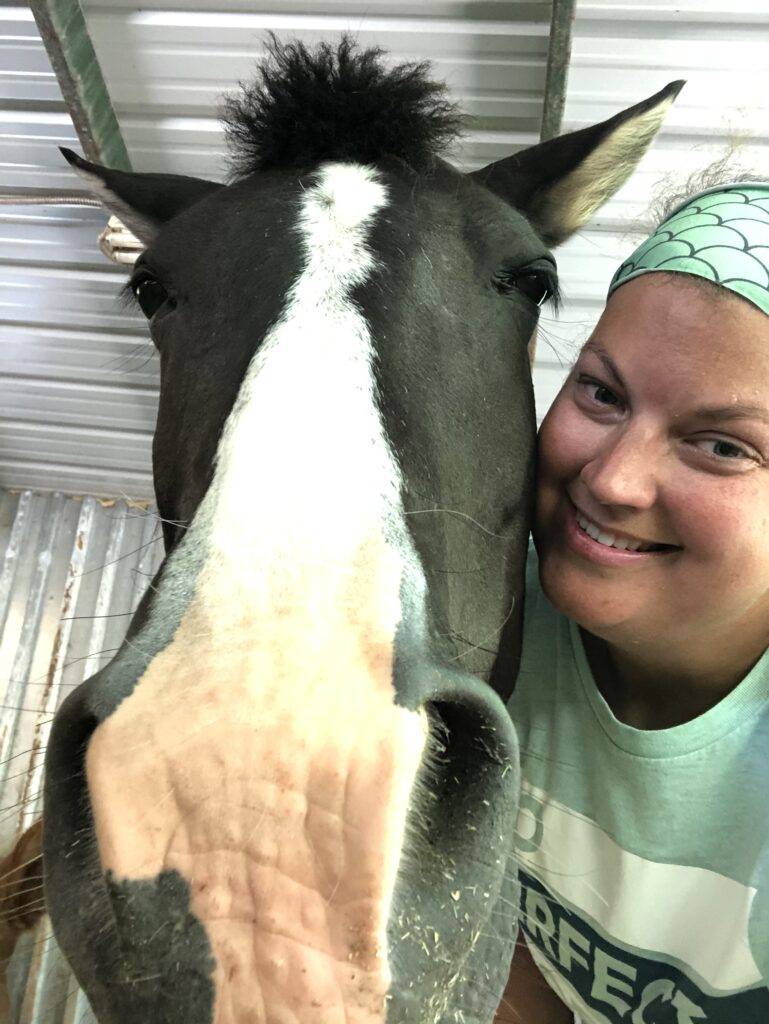 Shelby is quite the story. She was pregnant when we rescued her. thats probably the motivation. We cared for her until Layla was born. (Yes, Layla is the inspiration of Layla Rose Ranch.) 
So, after several vet visits and treatments and medicines, its apparent that her being used as a board mare starting at age 2 ruined her hind quarters nerves.
Shelby has been diagnosed with DSLD and is not able to be ridden anymore and therefore we could not allow her to be adopted.  So she has became a permanent resident with us. 
We are not sure how much time she has left, but we will make sure it is as joyful as possible.